Using images in marketing to connect and engage with an audience is nothing new. Via the medium of storytelling, propaganda or advertising, humans have used images to illustrate a point for thousands of years. A strong image can speak a thousand words. Images communicate thought and emotion whilst communicating a narrative in a way which words on their own can sometimes lack. I'm sure you recognise this image and the powerful emotion it evokes.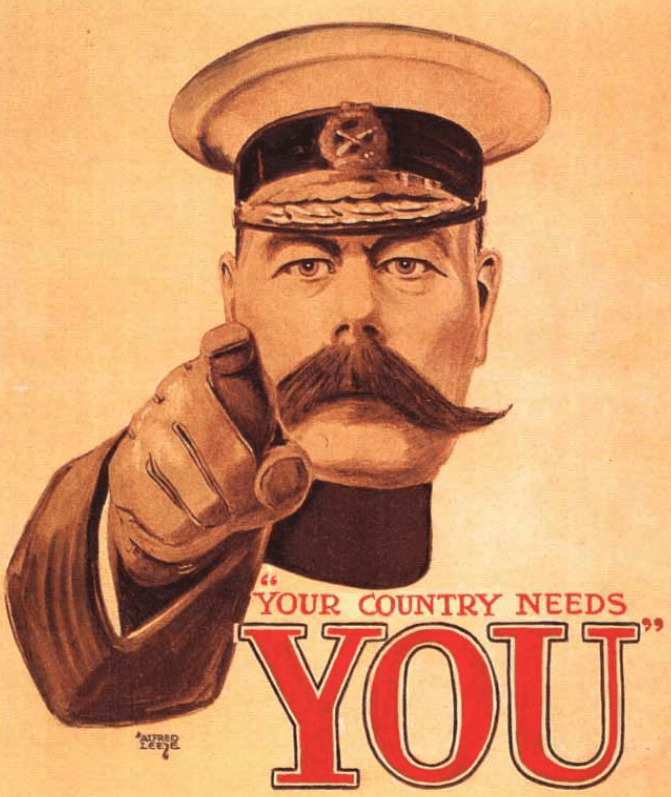 THE RISE OF IMAGERY IN THE DIGITAL AGE
"Ten percent of photos ever taken by humankind took place in the last 12 months"
Just think about that statement for a minute… it's utterly mind-blowing!
With state-of-the-art cameras being carried around in almost every pocket across the globe, capturing an image has never been so easy. The ability to upload images to the internet instantly wherever you are has given rise to image-heavy platforms such as Instagram, Pinterest, Flickr and Tumblr and makes image creation accessible to all.
Along with this, smartphone users also have access to a whole host of filters to improve/edit their images, meaning that creating 'perfect' images can be done more quickly and simply than ever before which makes the user more compelled to share images (and "selfies"!) more than ever before.  As a result, Pinterest is the fastest growing social network today, and Instagram has grown to 40 million users globally in just two years, according to recent studies.
However, just because it's easy doesn't mean that everyone can do images well.
According to Trend Reports, between 65 and 85 percent of people describe themselves as visual learners. In this fast-paced digital world there is such an enormous glut of images being displayed on websites, social media, in the press and indeed everywhere we look (!) that it can be rather overwhelming for the consumer. Users have to pick and choose from a whole host of quality content and images all vying for their attention.
Your company images need to be good, and they need to be right.
THE BENEFITS OF USING COMPELLING, HIGH-QUALITY IMAGES
You can invest lots on SEO, Google ads and all the rest but without a good bank of images, the online marketing strategies you employ for your business can be wasted.
Images do so much more than just paint a pretty picture.
A study carried out by PR News found that online content with good images get 94% more views than those without.
Images act as storytellers.  You can evoke an emotion, a dream or a vision simply by using a well-placed carefully composed image. Visitors to your website will 'read' the images and in a split second, make a decision whether or not the rest of your website content is relevant to them.
When it comes to the crunch – you can lead a customer to your product online, but unless it looks alluring and the image confirms that they need your product or service in their life, the customer will drop off at the final moment and they won't complete the transaction/engage with your brand.
Although quality well-written text can be persuasive, some well-placed images can take it one step further.
Which image entices you more?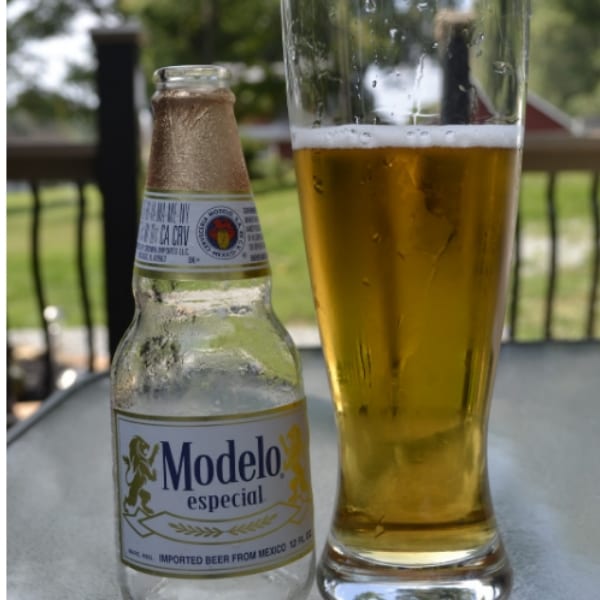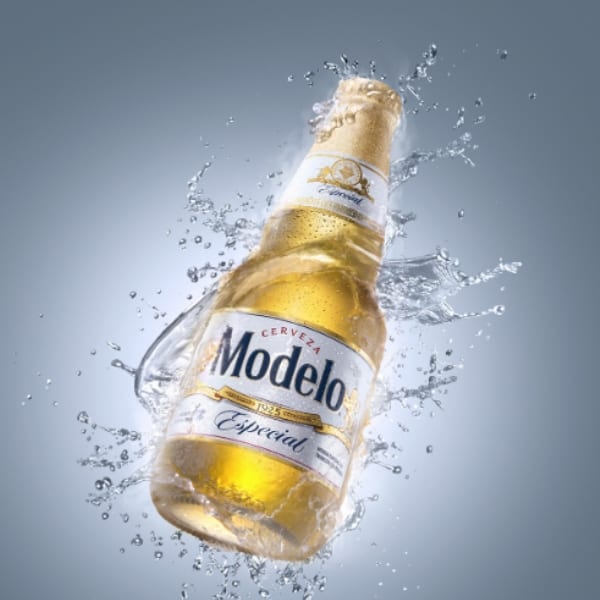 Shoddy, sub-standard images look unprofessional – it's as simple as that. At best, an inadequate image will demote your status amongst your competitors. At worst will turn away customers and negatively affect sales. Poor quality images cheapen your brand and communicate to the consumer that your brand is impersonal and untrustworthy.
When used cleverly, images can help drive more visitors to your website, encourage social shares and brand interaction, and ultimately help you to achieve your business goals.
USING IMAGES AS MARKETING COLLATERAL
Images are an important part of your business arsenal and should be considered a crucial business asset. Not only will having good images help you to win customers, but it will also give you a bargaining tool to use when collaborating with other brands and businesses.
For example, by inviting social media influencers and bloggers to use your images for free in exchange for a link back to your website can create inbound links which is a proven way of boosting your search ranking.
If you invest in good, creative, top quality images you are able to use them across a multitude of platforms including social media, news articles, your website, your business profile, print brochures and so much more.
The presence of a good image can make or break a news story.
Using an image as marketing collateral is a technique used by many PR agents; offering strong images is a common strategy for getting businesses seen in the press.
For instance take a look at this front page we secured for a client due to having a strong visual to accompany the press release we ran on the Puffin Island Project: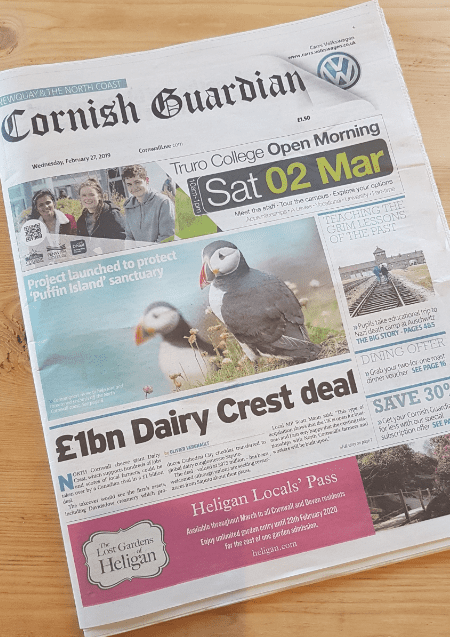 Without a great image this piece of press likely wouldn't have secured the top spot on the front cover, nor generated the high level of interest achieved.
IMAGES FOR SEO
According to a survey undertaken by Searchengineland, 60% of consumers are more likely to choose companies who use images in their local search results.
Along with recognition, brand awareness and encouraging consumers to interact with your company, images are a crucial element of SEO strategy not to be ignored.
Simply put, properly labelled images win more clicks
If you label your images correctly with search-friendly metadata and descriptions then Google is more likely to find your website due to the extra indexable content available.
Image size is also vital to consider. Page load speed is a key factor for search engines and so if large images are slowing down your website then your search engine rank will be affected. Yes the images need to be great quality, but if they are slowing down your load speed they can have a detrimental effect. Use an editing tool (such as Canva) to minimise your image size (whilst retaining good quality).
When using images for SEO, the opportunity for discoverability is huge. When images are optimised properly, your search terms will show up in both search results for web and for images. Most people don't consider file names for instance, but this is one of the vital ways of optimising your images for use online so that the search engines can find and index them.
When using images for SEO, the quality of your business images is crucial as the consumer will be using that image to decide whether to click on your result or not. Our brain can interpret images much quicker than text so it's a split-second decision. Retouching is crucial to give that professional touch. Your image must be professional, well-composed and compelling in order to outrank your competition and encourage the consumer to click through to your website. Take a look at this example of an image of a black dress below: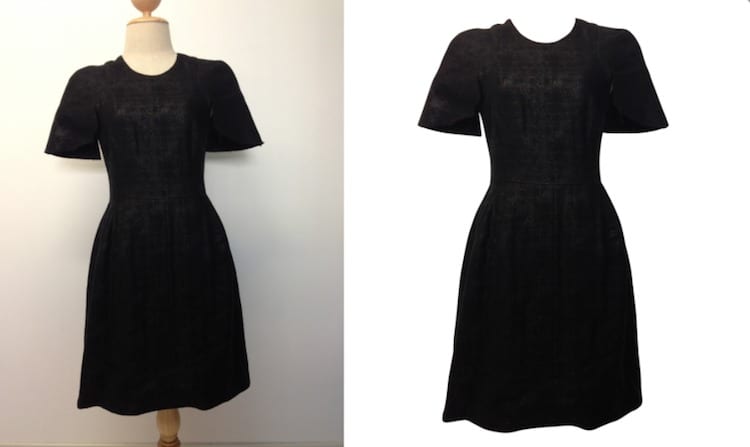 IF IMAGERY IS SO IMPORTANT IN MARKETING, WHY DO BUSINESSES SCRIMP ON IMAGES?
It usually comes down to two common issues:
Time Lots of successful brands are so busy with the day-to-day running of their businesses that creating images comes second place to other seemingly more pressing tasks. Although creating awesome imagery seems like a time-consuming task, once an image is created that image can then be used hundreds of times to help your business to grow. It's a matter of investing now to build the foundations, and success will follow.
Money Although there are lots of great smartphone cameras around, getting the subject matter, lighting and composition correct to generate great images is quite a skill. Investing in great imagery by using a professional camera and/or photographer is going to create a strong image bank which can be used time and time again across all manner of platforms, as discussed above. Image creation should really form part of your marketing budget to ensure that your brand remains relevant and compelling. Likewise, don't scrimp on the photo editing as this can be the 'make or break' of your image and when done well, really lift you above the competition.
WHAT KIND OF IMAGES DOES MY BUSINESS NEED IN ORDER TO SUCCEED ONLINE?
To a certain extent, this depends on your business type. For example, if you are an online retailer then you'll obviously need a good bank of product shots, whilst a company providing a service probably wouldn't. Whatever your brand, you'll need a strong assortment of image styles in order to ensure that all your marketing bases are covered. This example by Seriously Silly Socks shows how a brand can utilise a range of professional, 'on-brand' images; in-context images, cut-out images, and lifestyle images are all required and have their own place in online marketing.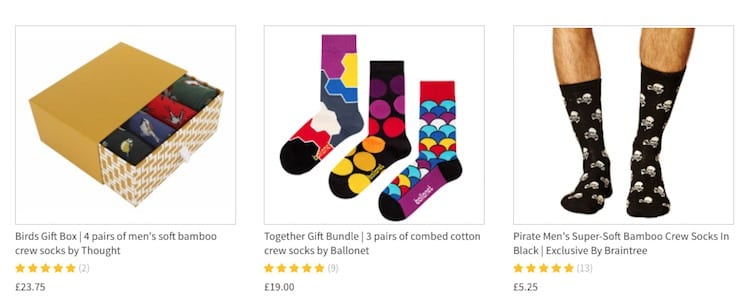 To ensure that your website 'works' (ie customers can find it online and subsequently employ your services/buy your products) then it's very important to get the images right. Images with a large file size take longer to download and slow down your website.  If an image is less than 72dpi (dots per inch), it will appear fuzzy (an effect we call pixelated). From a website viewpoint, images for use online should be:
72 dpi
80% quality
No more than 2000px wide
6 TYPES OF IMAGES IN MARKETING
1) PRODUCT PHOTOGRAPHY
If you are selling goods online then you'll first need product shots which beautifully (and accurately!) show off your products to the best of their ability. Cut-out images on a crisp white background are really popular with journalists because they can bend and fit into articles with ease. Without cut out images it's unlikely your products can be featured in the press.
Your product shots need to be high res and they must accurately depict the product you are selling. Consider taking shots from a variety of angles so that consumers can gauge the product fully, almost giving them a visual opportunity to explore the product as they would handle a real physical product in real life. The more transparent you can be about a product, the more likely a consumer is to commit to buy.
2) LIFESTYLE IMAGES
Along with high quality cut-out images, it's also a good idea to have some lifestyle shots of your products being used so that you have a good selection to use on your website and in your social media activity. Consumers like to purchase products that they can envisage using and enjoying themselves, for this reason lifestyle images featuring people work well to evoke a powerful image. An image of a human face can evoke trust, especially in an e-commerce culture where faceless interactions are lacking.
That said, some brands prefer not to use people in their shots as they can detract attention away from the product. If the demographic of the models don't match with the demographic of the person viewing the image, can they relate to the product in question? The verdict is out on this one and there is no right answer- take time to consider whether you want to use lifestyle images depicting humans on your website and what that means for the customer.
3) INFOGRAPHICS
The brain processes images 60,000 times faster than it does text.
An infographic is an illustrated image that demonstrates a concept or delivers information and statistics visually. Infographics are very popular on sites like Twitter, Facebook, Pinterest, and blogs. They can position your company as the 'expert', as well as giving users a reason to share. Infographics break down information into digestible images which make the content easy and fun to interpret. Infographics are also loved by bloggers and news publications so can be used as collateral to get you backlinks from viable sources, which in turn will increase your search engine rank.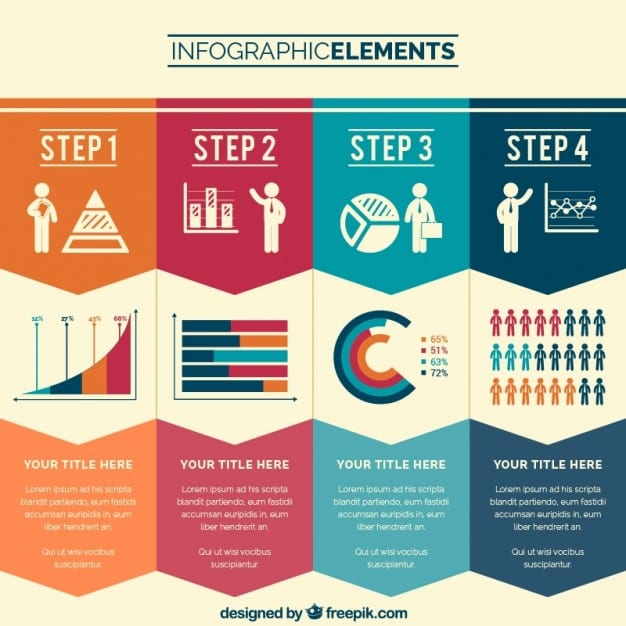 4) "INSIDE YOUR BUSINESS" IMAGES
Is your business involved in your local community? Do you have a unique culture, quirky habit or business "mascot" such as the owner's beloved pet that customers love? Images which bring a business to life are an amazingly simple way to give your brand a personality and encourage users to interact and build a relationship with you. Helping to differentiate your company from faceless competitors with interesting images which perpetuate your company narrative is a proven technique which can be employed across your social media, blogs and website to help your company shine.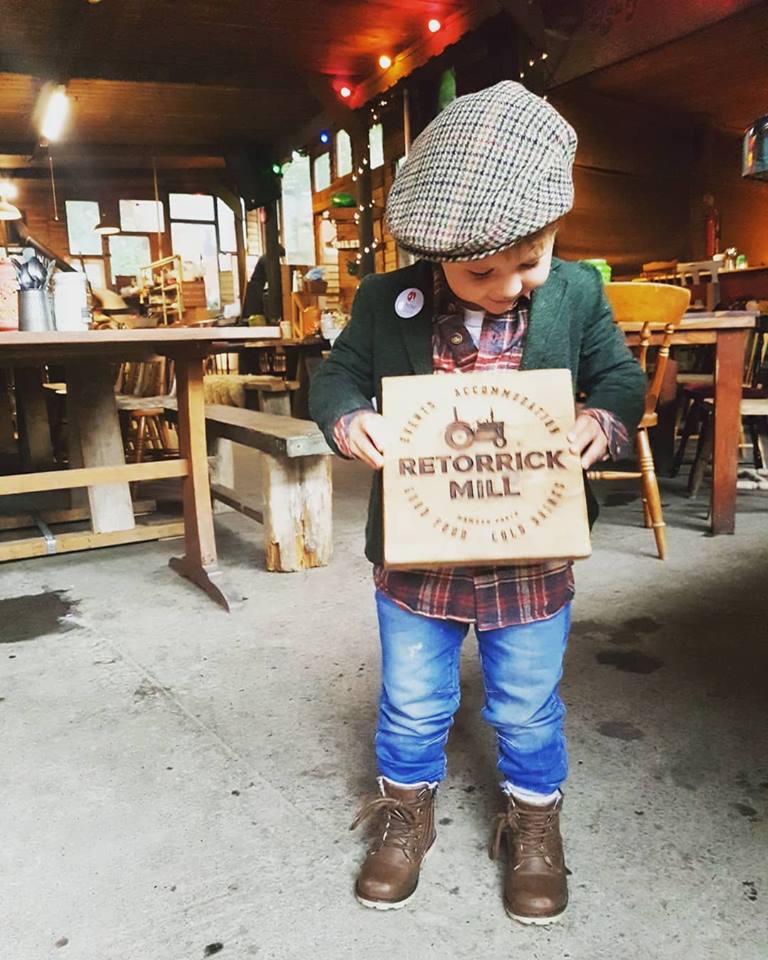 Love them or hate them, memes are a hugely popular way of sharing content online. The definition of a meme is "a humorous image, video, piece of text, etc. that is copied (often with slight variations) and spread rapidly by Internet users". The key to an effective meme for your business is finding the right image to use and coming up with a slogan which translates an idea/product/vision that you wish to promote as a business. Before just creating memes willynilly it's important to consider the aim, the meaning and the goal of your meme.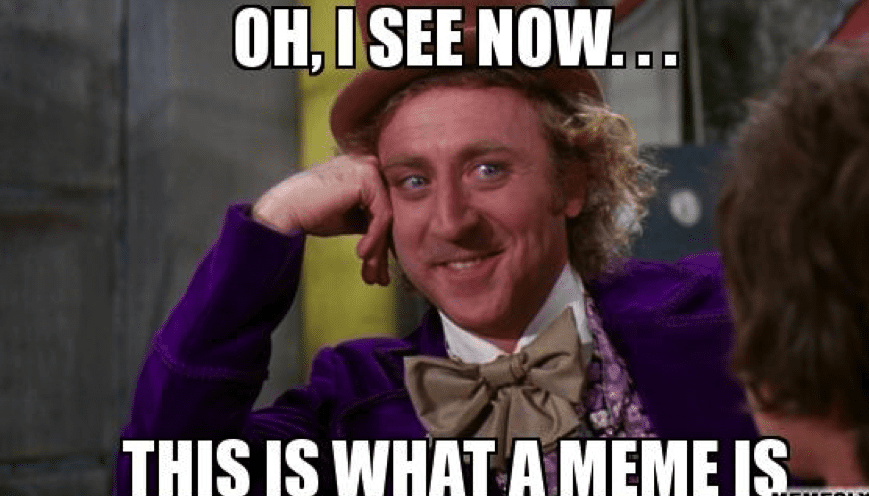 6) STOCK IMAGES
There is an abundance of stock images available online. Stock imagery has its place and presents a good option if your budget and resources are limited. However, stock images are seldom a worthy replacement for a custom photo shoot. Using stock images can make your brand look dry and contrived. Buying images 'off the peg' gives the risk of your brand being represented by images which have been used before by other companies. Your images won't be unique which means you will have no brand identity as stock images often look cliched.
THE GOOD, THE BAD AND THE UGLY
To visually understand the good, bad and ugly of images used for marketing, take a look at our gallery below and decide which kind of image works for you and your brand. You'll find that this visual depiction of online imagery summarises the 2000 words written above beautifully!